CMC TELECOM SUCCESSFULLY SIGNED 80,000 USD AWS CONTRACT WITH BAMBOO AIRWAYS
In early January 2019, CMC TELECOM successfully signed a contract of AWS Cloud service and deployment for Bamboo Airways, which is worth USD 80,000 (equivalent to VND 1.9 billion). Bamboo Airways is the fifth airline in Vietnam having a passenger transport license Accordingly, this is the contract to deploy Cloud Email Marketing and AMOS services. […]
In early January 2019, CMC TELECOM successfully signed a contract of AWS Cloud service and deployment for Bamboo Airways, which is worth USD 80,000 (equivalent to VND 1.9 billion).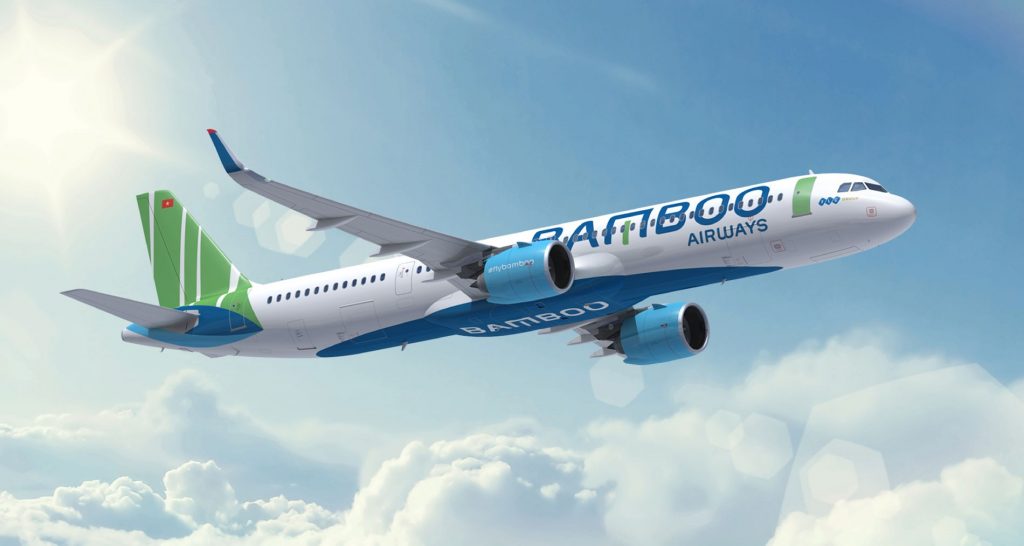 Bamboo Airways is the fifth airline in Vietnam having a passenger transport license
Accordingly, this is the contract to deploy Cloud Email Marketing and AMOS services.
Due to being newly established, Bamboo Airways need to be implemented their systems in a short time to ensure the best service for their operations, especially information technology infrastructure handling issues (IT). In order to solve this situation, in July 2018, Bamboo Airways directly invited some major domestics in ISPs including VNPT, Viettel, FPT, CMCTelecom to attend and present AWS cloud solutions to support Bamboo Airways optimally in human resources for solution connecting with foreigner partner software units.
Thanks to the advantage of being the only Direct Connect partner of AWS in Vietnam and having typical customer working in airline segment, CMC Telecom has won the trust of Bamboo Airways. In addition, the technical team of CMC Telecom has supported customers to install services, consulting 24/7, working onsite even on weekends, so by early January 2019, CMC Telecom officially signed a contract to supply AWS cloud service for Bamboo Airways.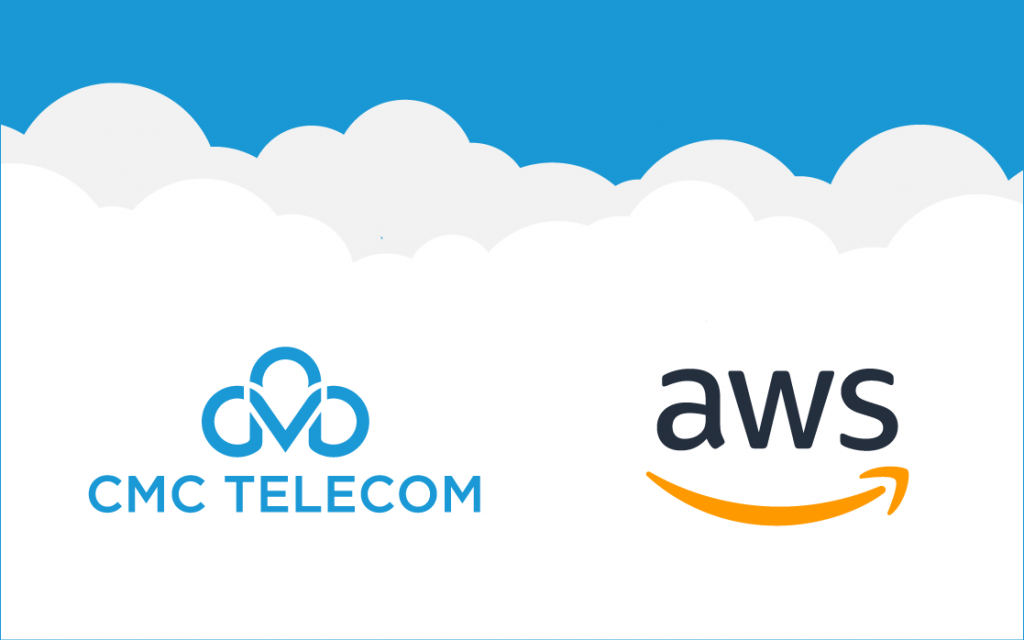 CMC TELECOM is currently AWS cloud and Direct Connect Partner of AWS in Vietnam
Compared to the traditional deployment, Bamboo Airways chooses to deploy on Cloud not only to help customers' system to be more stable, but also to help the deployment time was reduced to only 1/10. After grasping the problems and requirements of customer, CMC Telecom and AWS have launched the AWS deployment model that meets the requirements of the Bamboo Airways system. Customers have used AWS Cloud system to deploy MRO maintenance and warranty management system for its aircraft. In addition, AWS commits to accompany CMC Telecom in this project and sponsor the PoC package of the 8000 USD costing system in 03 months, and invite their experts to Vietnam to coordinate with technical staffs of CMC Telecom and Bamboo Airways, to speed up the project.
After using AWS Cloud service, Bamboo Airways customers realize the stability of the system dramatically. In addition, CMC Telecom's cooperation with AWS in successfully implementing the system in just a short time is also highly appreciated by customer. This AWS contract is an important prerequisite, which may bring CMC Telecom to an opportunity to provide all AWS services and other Cloud products when the customers' systems increase in size and quality in the near future.