CMC Telecom wins two awards at the Asian Telecom Awards 2023
On April 6, the organizers of the Asia Telecom Awards – Asian Telecom Awards 2023 officially announced the list of winners. CMC Telecom is the only Vietnamese representative to be named the winner in both the Cloud and Infrastructure categories.
With 2 awards, Cloud Initiative of the Year and Infrastructure Initiative of the Year, CMC Telecom was honored to become the only Vietnamese representative to receive the most prestigious telecommunications award on this continent, along with corporations and companies Asia's leading technology telecommunications such as Tencent, Singtel, China Mobile International, Hong Kong Telecom, Telekom Malaysia, Colt Technology Services, Starhub…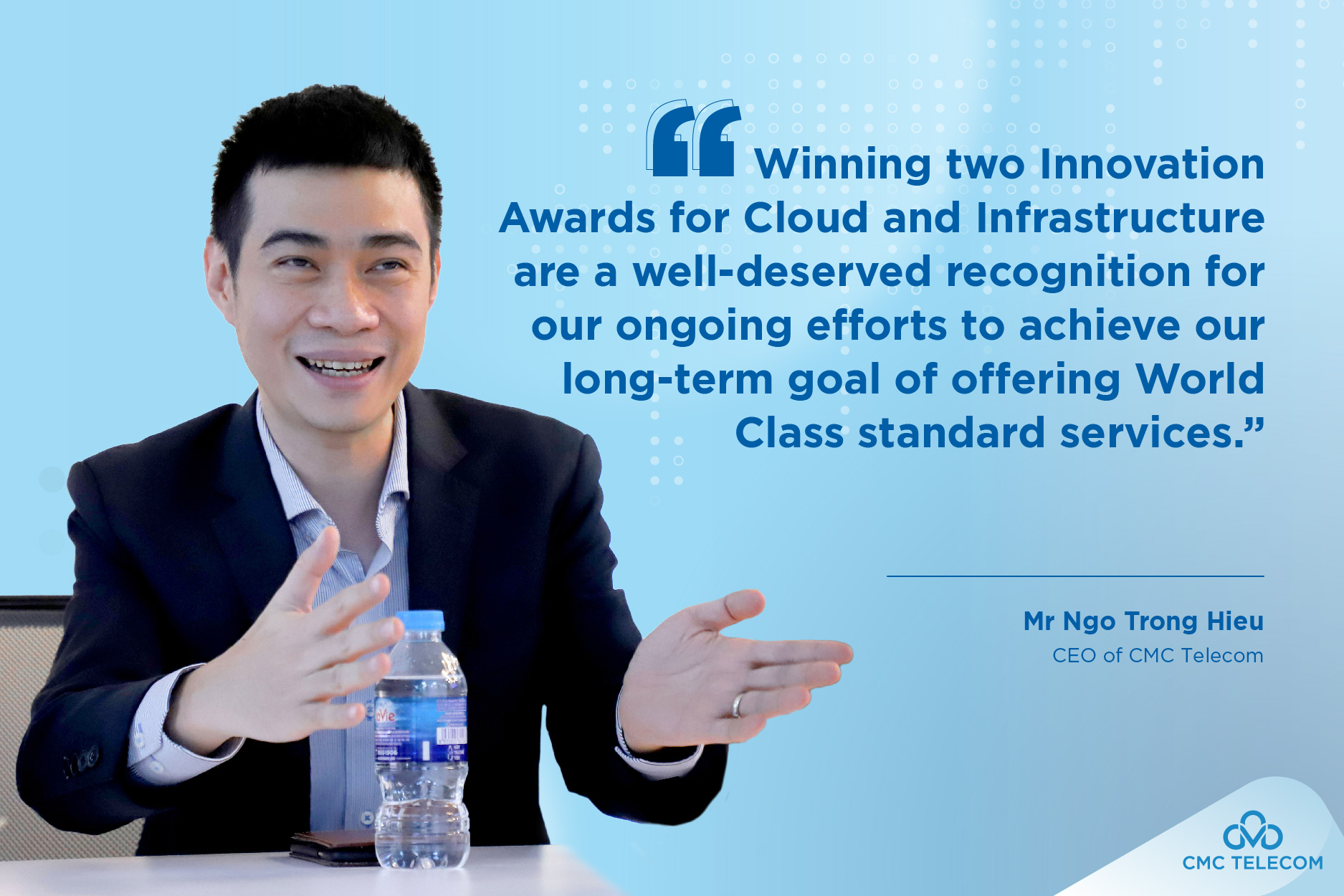 Mr. Ngo Trong Hieu, CEO of CMC Telecom said: "CMC Telecom is honored to represent Vietnam alongside leading technology companies in Asia. As CMC Telecom celebrates its 15th anniversary this year, winning two Innovation Awards for Cloud and Infrastructure are a well-deserved recognition for our ongoing efforts to achieve our long-term goal of offering World Class standard services."
Experts from the Big 4 (Deloitte, Ernst & Young, KPMG, and PwC) evaluate projects in the category of innovative infrastructure using criteria such as business effectiveness, technical requirements, bright operability in according to international standards. The neutral Data Center (DC) ecosystem, particularly CMC DC Tan Thuan, the most modern and secure DC in Vietnam, is one of the key elements that contributed to CMC Telecom receiving the highest score for the "Infrastructure Initiative of the Year" award. CMC DC Tan Thuan is the first new generation data center in Vietnam with PCI DSS, TVRA, and Uptime Tier III certifications for both Design and Built.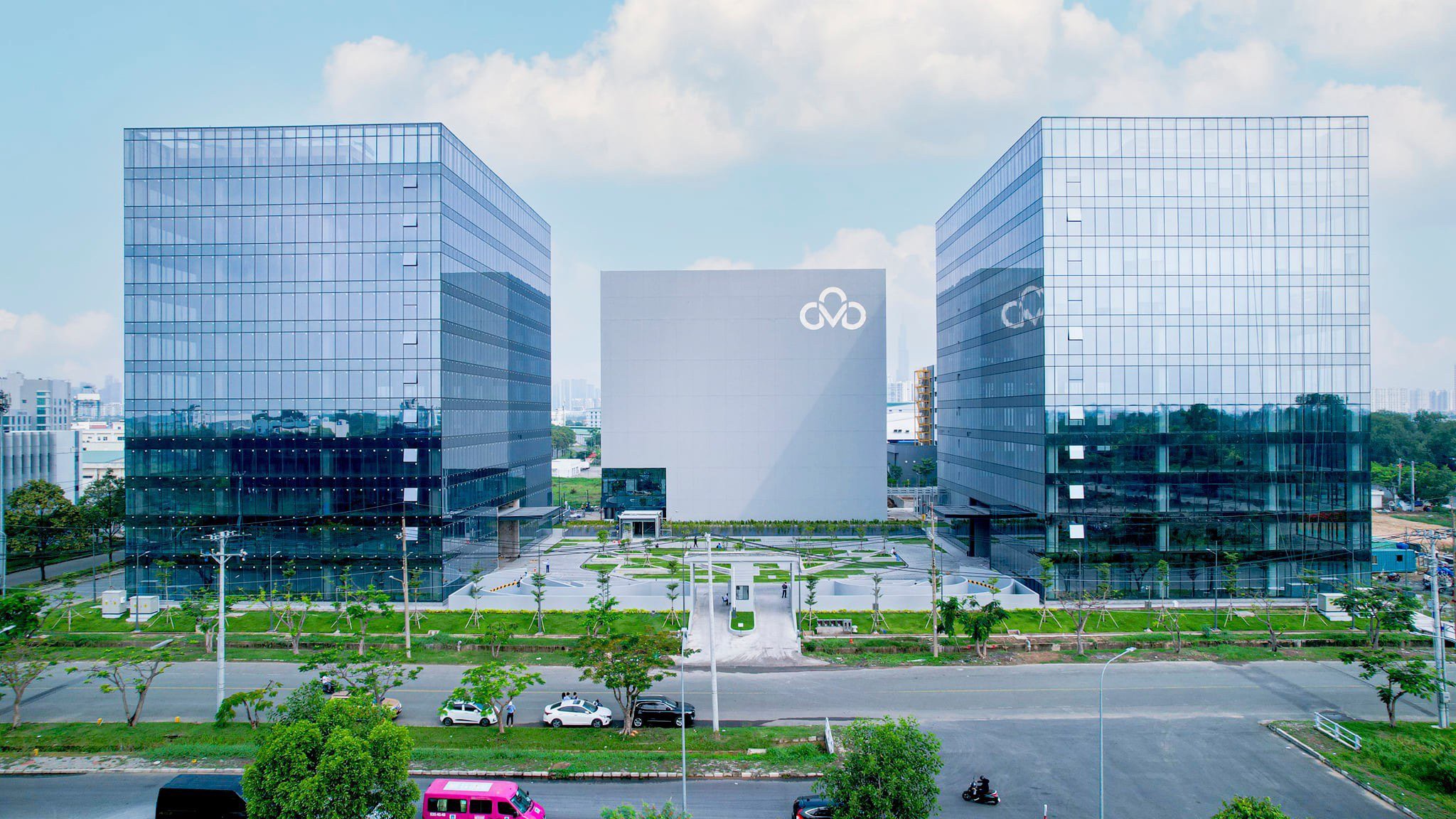 Despite being impacted by the Covid epidemic, CMC Telecom has still made great strides in the data center industry: Revenue increased by almost 20% in 2022. In which, CMC Telecom's DC market share in the Banking – Finance – Insurance sector has led the market (market share accounted for 40% in the last 3 years).
Due to its capability to concurrently connect and manage the top 3 cloud computing services in the world, namely AWS, Google Cloud, Microsoft Azure, and AWS, CMC Cloud from CMC Telecom also won the "Cloud Initiative of the Year" award.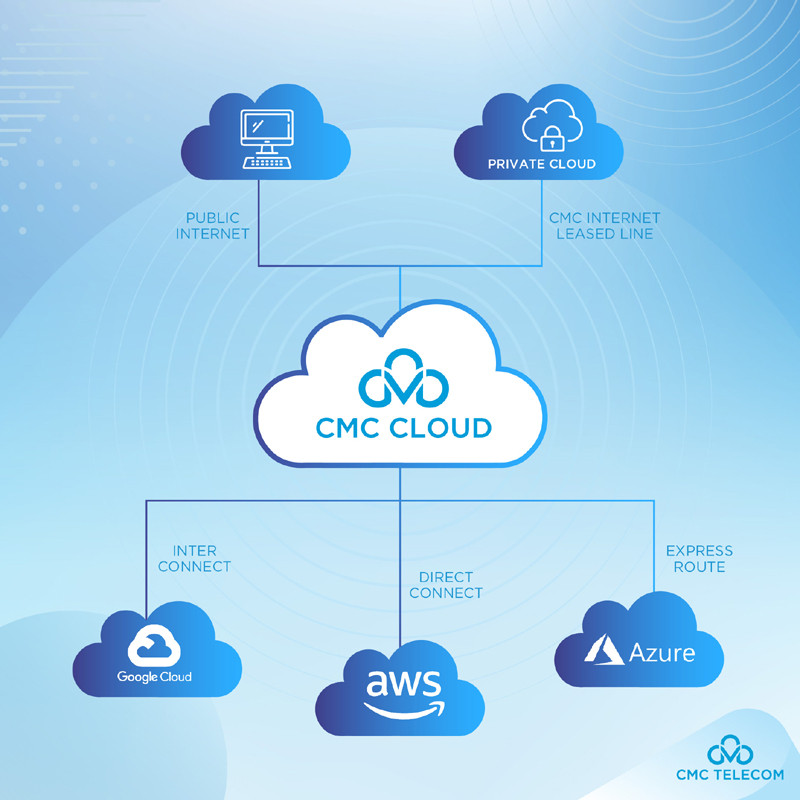 CMC Cloud is a cloud computing platform "made in Vietnam" researched and developed by CMC Telecom since 2015 which currently holds the No. 1 spot in terms of domestic cloud market share. Serving thousands of customers who are undergoing digital transformation in industries like finance and banking, e-commerce, retail, logistics, education, etc., CMC Cloud has the chance to constantly innovate and develop to provide services with the highest level of flexibility, stability, and security. The CMC Cloud ecosystem consists of 9 groups of products and services: compute, storage, networking, databases, containers, management & governance, content delivery, automation, and security. Businesses can easily modify resource traffic to meet usage requirements over various time periods and only pay for actual usage.