CMC Cloud has been named one of the Top 10 Best Make in Vietnam Digital Platforms 2021
"Make in Vietnam digital technology products" is an award established by the Ministry of Information and Communications from 2020 to recognize outstanding digital technology products designed, created, and manufactured in Vietnam that have a high value. The development of the digital economy, digital government, and digital society has great real value. This award is part […]
"Make in Vietnam digital technology products" is an award established by the Ministry of Information and Communications from 2020 to recognize outstanding digital technology products designed, created, and manufactured in Vietnam that have a high value. The development of the digital economy, digital government, and digital society has great real value. This award is part of a series of major events in the information and communication industry, which will be chaired by Prime Minister Pham Minh Chinh and managed directly by Minister of Information and Communications Nguyen Manh Hung.
This year's "Make in Vietnam Digital Product" Award is divided into five categories: Excellent Digital Platform; Excellent Digital Products; Excellent Digital Solutions; Narrowing the Digital Gap; and Potential Digital Products. CMC Telecom registered to participate in the award with the product CMC Cloud Cloud Computing Platform, which falls under the category of Excellent Digital Platform. To be included in this Top 10, products must meet two main criteria groups: design and creativity in Vietnam, as well as practical value. In particular, the score structure in the "Actual value" group of criteria is related to revenue, with the number of users accounting for roughly 70% of the total.
CMC Cloud has successfully passed two rounds of rigorous evaluation, demonstrating its top technology and quality, as well as the platform's uniqueness and creativity, putting its name on the list of Technology Products. In 2021, the Best Made in Vietnam Award will be presented. CMC Cloud is a cloud computing platform developed by CMC Telecom with the goal of ensuring Vietnam's digital infrastructure capacity and security. CMC Cloud's entire physical system is outfitted with cutting-edge equipment from Dell and IBM Power, and is housed in three neutral Data Center Tier III standards, with a PCI DSS certificate, to meet the needs of domestic cloud and strict security. CMC Telecom's cloud computing platform has a stable international cable connection, high bandwidth up to 10Gbps, and a 99.99 percent guaranteed quality commitment (SLA). As a result, CMC Cloud can provide a solid foundation for Vietnamese businesses to successfully navigate the digital transformation journey.
Furthermore, CMC Cloud is the only Cloud platform in Vietnam that connects directly to the Clouds of three global technology behemoths: Google, Microsoft, and AWS. This is also the foundation upon which CMC Telecom builds platforms and technologies to help complete the digital transformation ecosystem, such as CMC Cloud Camera, CMC Data Warehouse, CMC IoT Platform, and so on.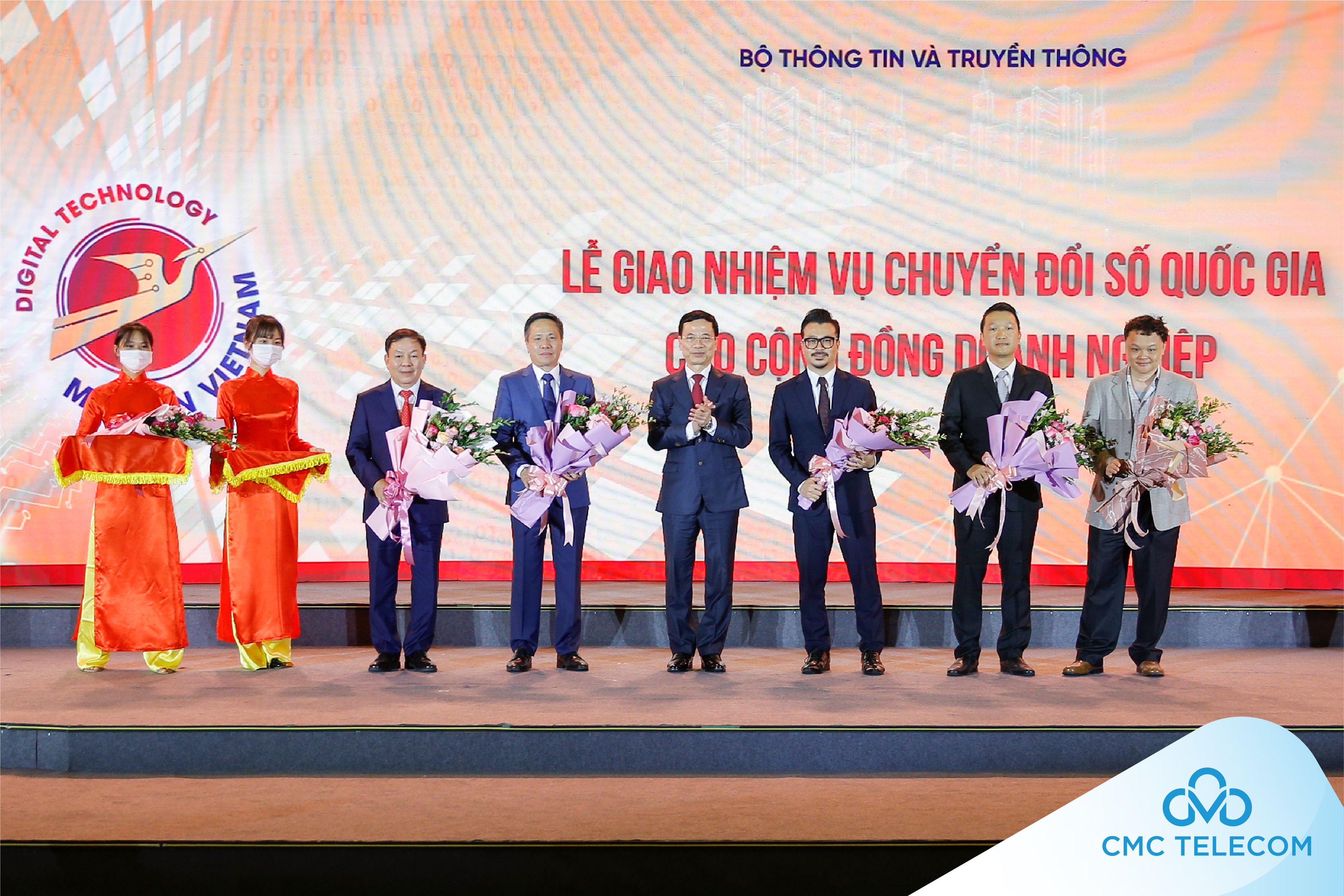 CMC Cloud platform was named one of the top 10 "Make in Vietnam digital technology products" in 2021, in the category of excellent Digital Platform.
CMC Cloud, as a product created by Vietnamese people for Vietnamese people, is highly regarded by users for its numerous distinct advantages over "imported" cloud computing platforms. This is to meet the unique requirements of domestic businesses. When Vietnamese businesses use CMC Cloud services, they are always guaranteed 24 hours a day, 7 days a week care and support. The infrastructure closest to the customer, in particular, enables CMC Telecom to handle the incident quickly while minimizing latency.
The "Make in Vietnam Digital Technology Product" award is being held for the second year in order to implement Prime Minister's Directive No. 01/2020 on promoting the development of Vietnam's digital technology enterprises. This award not only recognizes and commends typical Vietnamese digital technology enterprises that have successfully implemented the Make in Vietnam strategy, but it also serves as an objective basis for domestic enterprises to gain access to new brands, such as CMC Cloud.
Not only did CMC Cloud platform of CMC Telecom excel in the Top 10 awards "Make in Vietnam digital technology," but it is also the "core" cloud platform in the Ministry of Information and Communications' strategy to promote national digital transformation. Previously, in September 2021, CMC Cloud was named "the best multi-cloud platform in Vietnam 2021" by the International Finance Magazine (IFM).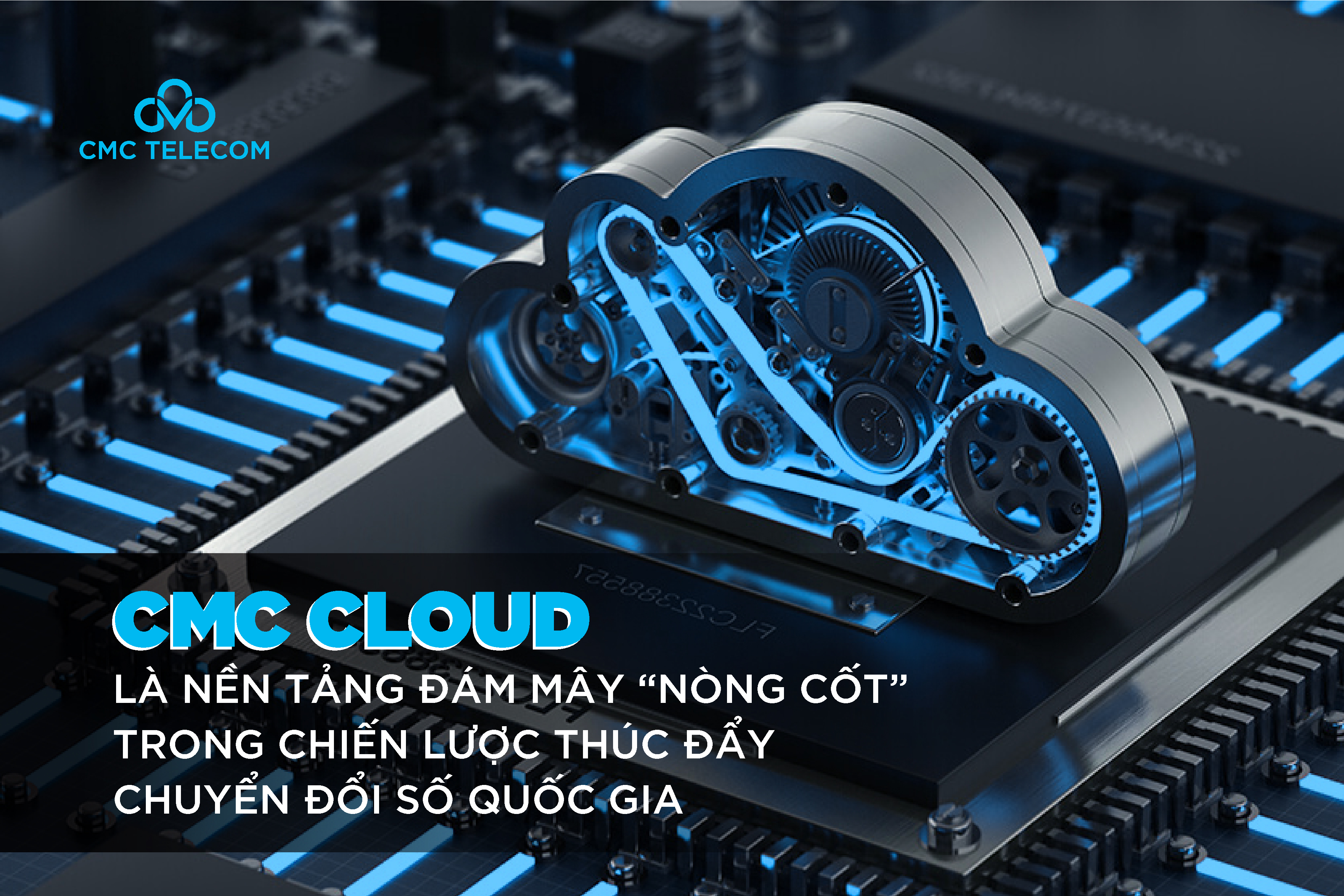 CMC Cloud is the "core" cloud platform in the national digital transformation promotion strategy