CMC Telecom obtains MSSP certification from CheckPoint for Cloud security services
Date 12/11/2021, CMC Telecom officially achieved at the same time certified – MSSP (Managed Security Service Provider – service provider security for the Cloud) and certification CCSP (Certified Collaborative Support Provider) of the security firm the world's leading Check Point. The reach at the same time certification MSSP and certificate CSSP premium from a "big" […]
Date 12/11/2021, CMC Telecom officially achieved at the same time certified – MSSP (Managed Security Service Provider – service provider security for the Cloud) and certification CCSP (Certified Collaborative Support Provider) of the security firm the world's leading Check Point.
The reach at the same time certification MSSP and certificate CSSP premium from a "big" in the field of information security such as Check Point, CMC Telecom once again confirms the pioneer in providing Cloud services in Vietnam market as well as the ability to provide services, data security and application for business on the wallpaper infrastructure cloud.
MSSP (Managed Security Service Provider), is certified for the partners fully meet the strict criteria about system architecture and information safety, bring flexibility to deploy cloud services customized to their individual needs, to help the organizations and enterprises optimal stitching operation, the high satisfaction of customers and create competitive advantage in the market.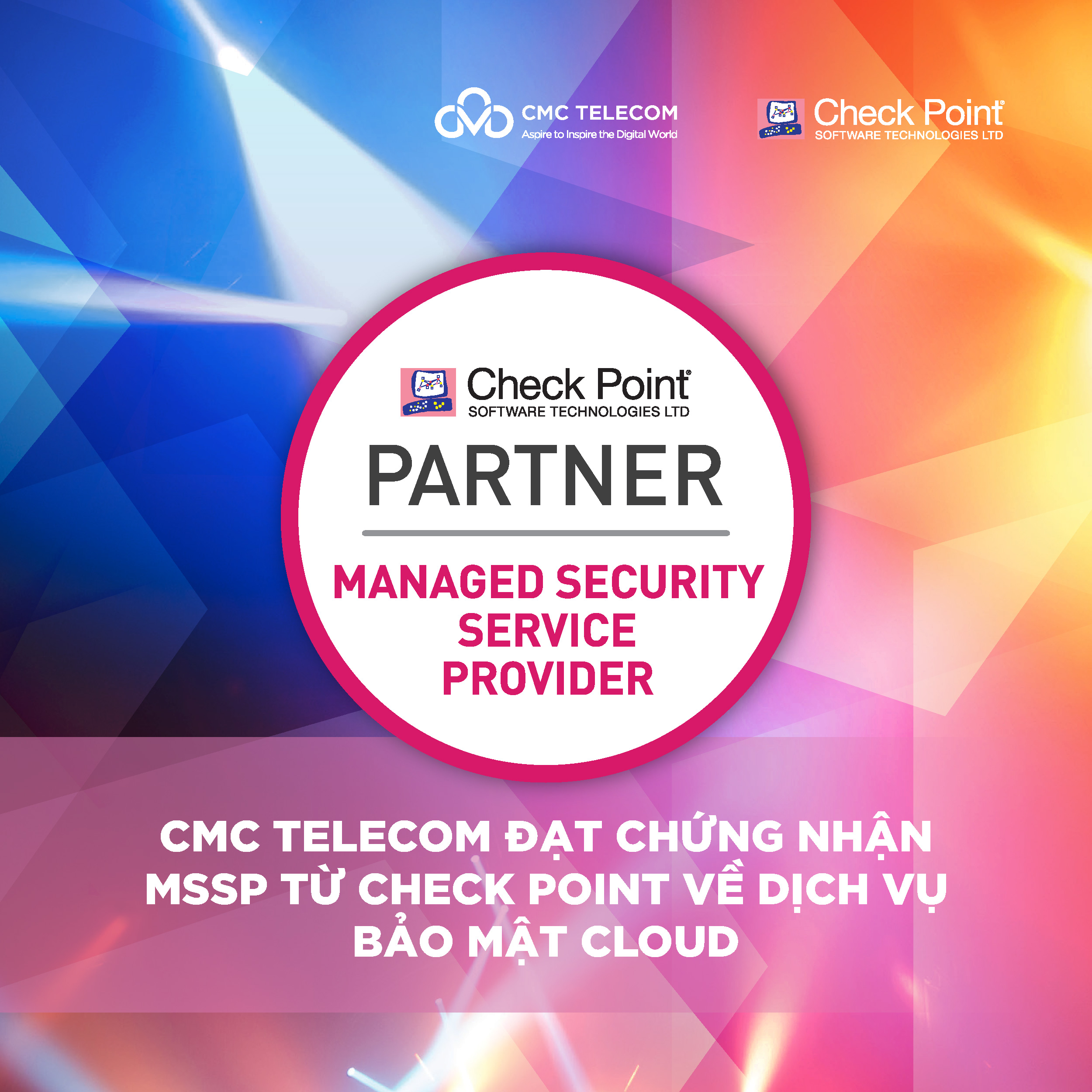 CMC Telecom certified MSSP from Check Point about security services Cloud
According to Check Point, with certificate MSSP this CMC Telecom has full authority to provide all services security Cloud comes from security firm Check Point for customer needs such as firewalls security Layer 7 for infrastructure CMC Telecom, as well as security services for infrastructure, Public Cloud, such as Google or AWS…, management solutions for Multi-Cloud solutions, application protection, Web service (WAF), protection solution for cross-platform Dev/Ops as Serverless, Docker, Containers, and services, Check Point Infinity SOC.
Mr. Son Đang Tung – DCEO/CMO of CMC Telecom share: "The officially become a partner MSSP of Check Point confirms the efforts of our team of CMC Telecom in the updates new technology trends in development roadmap platform cloud modern. We will continue to accompany customers with solutions, technological superiority, to meet the demanding requirements of system architecture and information security for the enterprise, from which accelerate the transition of growth and breakthrough in business".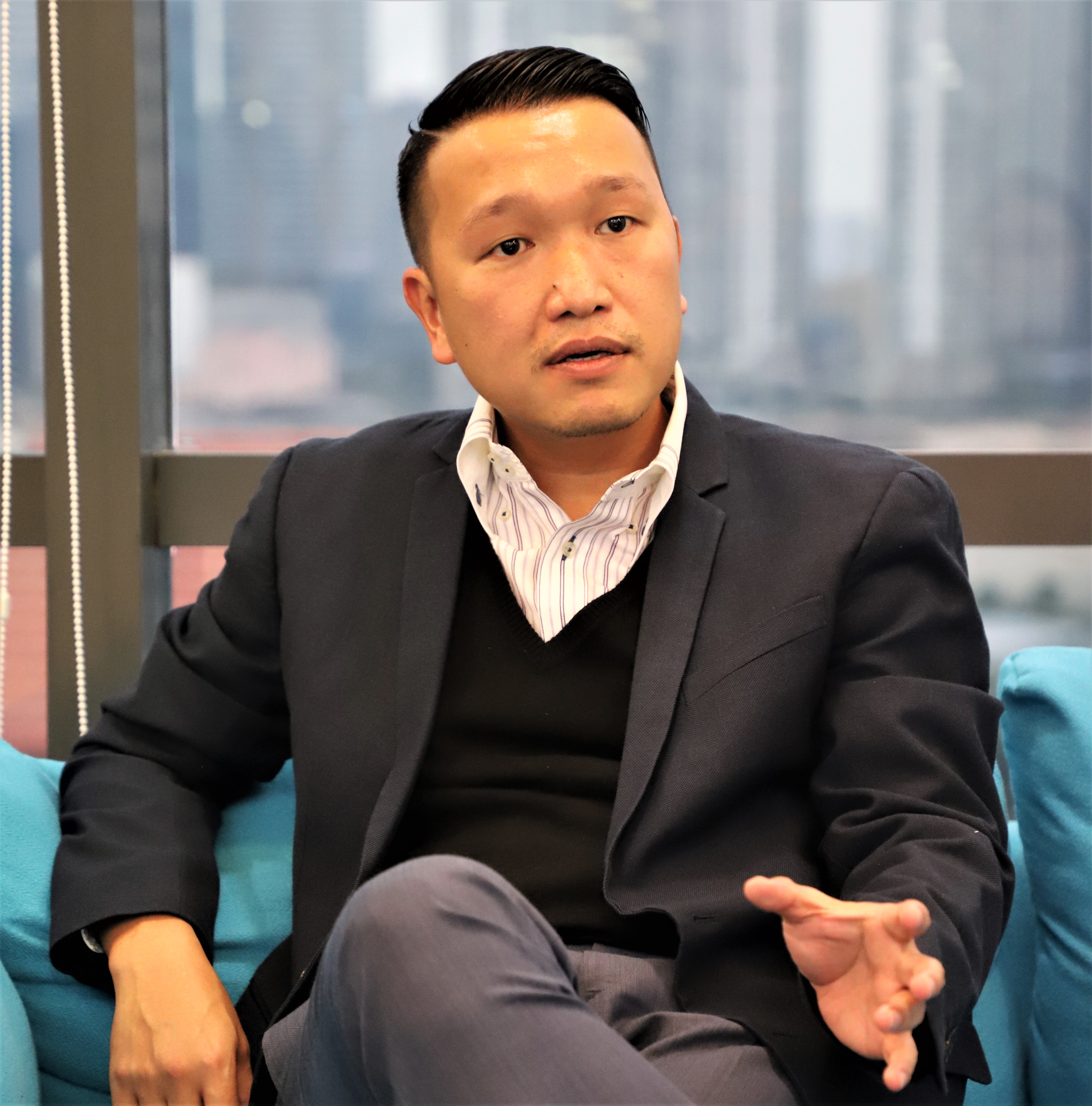 Mr. Son Đang Tung – DCEO/CMO of CMC Telecom
Besides, CMC Telecom is also an excellent partner when achieving certification CCSP (Certified Collaborative Support Provider) from Check Point certified technical team, CMC Telecom has been training and afford support to solve the security issues directly to the customer when using the Cloud service.
Mr. Thu Ho Nguyen Viet – director of partnerships – Check Point, Viet Nam, said: "achieving certification MSSP and certification CCSP from Check Point will help CMC Telecom can provide the security services for premium customers on the infrastructure cloud. We look forward to the CMC Telecom will further support for businesses in the teleport infrastructure on the environment Cloud that still ensure the security capabilities, as well as data and applications, are safe with a solution of Check Point."
Security has always been one of the biggest challenges that business owners need special attention to and invest more when using the services on the platform of cloud computing. Currently, CMC Telecom is the first unit in Vietnam certified payment security, PCI DSS, and applies strict security standards and information security, ISO 27001:2013; ISO 9001:2015… The integration of technology's security Check Point with the Cloud platform of CMC Telecom will build more "shield" firmly, prevent attacks and minimize risk to the business when the switch "in the clouds".
Check Point security firm to come from Israel was established in the year 1993, with 28 years of experience in providing security solutions for businesses on the Cloud infrastructure, On-Premise, and Mobility. Security solutions the Check Point is there are more than 100,000 customers come from more than 88 countries in the world use, which in Vietnam with the business in blocks of credit, banking, government and businesses in and outside the country.
CMC Telecom is currently Managed Security Service Provider of Check Point in Vietnam. With the advantage of 03 Data Center standard neutral Tier III in Vietnam, the first certified PCI DSS, CMC Telecom provider of security services, high technology solutions for BUSINESSES on the infrastructure cloud, to meet the demanding requirements of system architecture and information security for business.