CMC Telecom – the first Vietnamese network operator to directly connect with Oracle
Recently, CMC Telecom has become the first Vietnamese operator to connect directly (Direct Connect) with Oracle. Affirming its pioneering position in the journey to become a digital hub in the APAC region. Previously, the foundation was AWS Advanced Consulting Partner and Google Premier Partner, and as the first Vietnamese network operator to connect multi-points directly […]
Recently, CMC Telecom has become the first Vietnamese operator to connect directly (Direct Connect) with Oracle. Affirming its pioneering position in the journey to become a digital hub in the APAC region.
Previously, the foundation was AWS Advanced Consulting Partner and Google Premier Partner, and as the first Vietnamese network operator to connect multi-points directly with these two giants, CMC Telecom always focused and constantly expanded and strengthened the services. connection to APAC regional connection centers. Recently, CMC Telecom officially became the first Vietnamese operator to connect directly (Direct Connect) with Oracle. This is also an opportunity for Vietnamese businesses to use dedicated network connections directly to the server systems of the world's leading cloud service providers. Connections through CMC Telecom are always guaranteed the fastest and safest speed.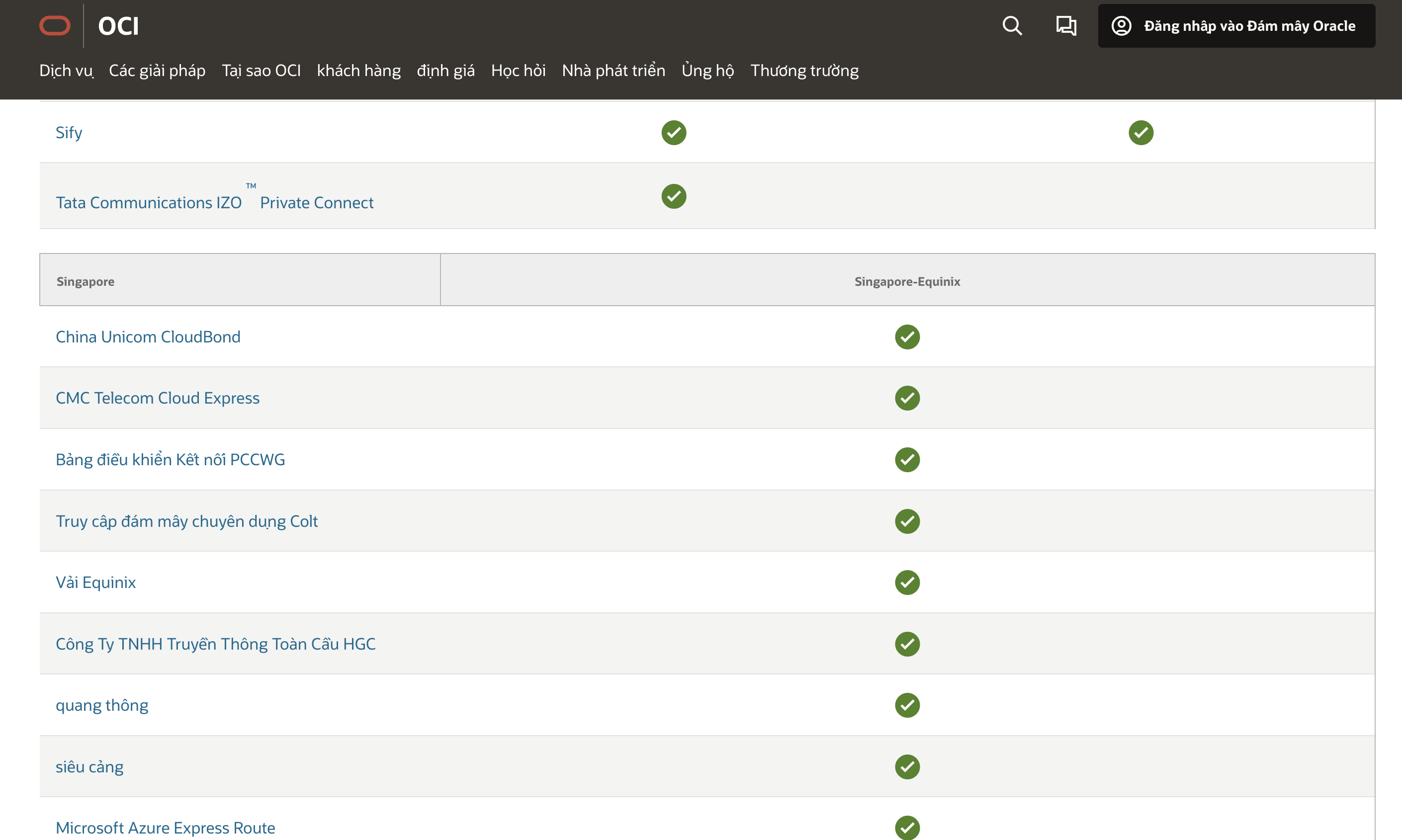 Demanding units also have more diversity in choosing connection areas at Equinix Singapore. Businesses using CMC Telecom's services will advance to this new level of connectivity in the most efficient, secure and fastest way.
With the newly expanded infrastructure system directly to Oracle in Singapore, CMC Telecom can provide Direct Connect channel for customers with a commitment to service quality up to 99.99% and compliance with strict security requirements. strictest, strictest. Using the transmission channel with direct connection of CMC Telecom, customers in Vietnam and regional countries can choose CMC Telecom with the ability to meet large bandwidth requirements up to 10Gbps.
The diversification of the network connection with the world's technology giants once again helps CMC Telecom affirm its pioneering position in providing Cloud services and international standard digital infrastructure in the Vietnamese market. as its solid and extensive technology foundation. Most importantly, this also shows the continuous improvement of CMC Telecom's capacity and high level of interest in taking care of and accompanying customers.
With the experience and ability to deploy Direct Connect for many multinational corporations and large enterprises, along with a highly technical team, international certifications and the ability to support rapid deployment to meet the continuous business needs in In Vietnam, CMC Telecom has become a reliable choice for many units (especially a group of customers with strict requirements such as the financial and banking sector).