[ICTNews] The biggest PUBG Mobile tournament in 2020 will be livestreamed via CMC
2020 PUBG Mobile Pro League (PMPL) – the biggest event of the year to be held in Da Nang from March 8 to April 20 for local and Southeast Asian gamers will be streamed live CMC. Qualification for the PUBG Mobile tournament has now started from March 8 to April 5 at Cocobay and the […]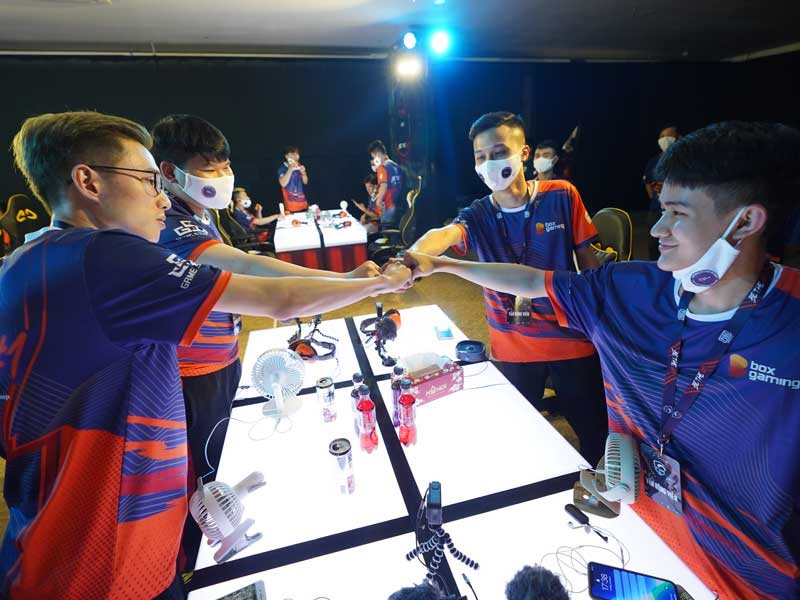 2020 PUBG Mobile Pro League (PMPL) – the biggest event of the year to be held in Da Nang from March 8 to April 20 for local and Southeast Asian gamers will be streamed live CMC.
Qualification for the PUBG Mobile tournament has now started from March 8 to April 5 at Cocobay and the finals take place from April 14 to April 20 at Tien Son Sports Palace, Da Nang. During this time, in order to ensure a stable connection, the Organizing Committee (BTC) chose CMC Telecom to be the only transmission line provider of the event. Strong come from Thailand, Indonesia, Malaysia, Singapore and host Vietnam. Due to the influence of the Covid-19 translation, the tournament will be livestreamed on Fanpage PUBG Mobile Esports VN, Fanpage PUBG Mobile VN by CMC Telecom.
With the success in 2019 of PUBG Moblie tournament, on 06/02/2020, BTC officially announced the information about PUBG Mobile Pro League 2020 to "quench the thirst" of mobile game fans. The most popular at the moment in Vietnam market.
This international tournament has a super "super" prize. The top 3 best teams in Vietnam will win a ticket to attend the PMPL SEA FINALS held in Da Nang on April 18-19, 2020. In particular, the Top 1 team will compete directly in the World League.
It is known that the total prize of PUBG Mobile Pro League 2020 Spring Split – VN will be up to 1.5 billion. In addition to the main categories, there will be many additional awards for talented gamers.
Because the characteristics of PUBG Mobile is a fighting game that requires and requires a lot of stability and access speed, BTC has considered and selected an experienced provider to provide transmission lines for many. Big events & tournaments Online Game. This will ensure the optimal network infrastructure for gamers with high stability, low latency to all venues of the tournament.
In addition, due to the effects of the Covid-19 epidemic, the audience and fans of the largest mobile game tournament in Vietnam can only follow the matches through the livestream on Fanpage PUBG Mobile Esports VN and Fanpage PUBG Mobile VN. . A representative of CMC Telecom in Da Nang said that this unit provided 2 high-speed transmission lines to ensure the livestream demand for the event. In particular, this is an international tournament so the server connection to all directions including Hong Kong, China, Singapore … will be monitored to ensure smooth 24/7, continuously during the time. event.
The ability to provide network infrastructure and transmission lines for international game tournaments has been demonstrated by CMC Telecom through many events, most recently the International Mobile Union Tournament that took place in Danang in 2018. Article This will help the community who love the tournament and gamers in general can feel secure to watch the tournament during the time of Covid-19 epidemic.
Source: ICTNews – Google Translate